PHUNJO JHANGMU LAMA WILL CLIMB THE K2 FOR IHMA AND SET AN EXAMPLE!
BY PRIVATE FUNDING, IT IS NOW POSSIBLE FOR THE EXPERIENCED MOUNTAINIST PHUNJO TO CLIMB THE K2 AND THUS HELP DISADVANTAGED CHILDREN, LIKE SHE HERSELF ONCE WAS, TO BE BRAVE AND BELIEVE IN THEMSELVES!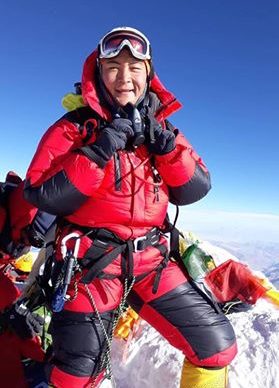 If you get to know Phunjo Jhangmu Lama, you will soon realize that this is a very special woman. Full of energy and willpower, disciplined and fit as a fiddle, but still balanced in mind. Probably also thanks to her Tibetan roots.
She makes outstanding achievements again and again , for example the ascent of Mount Everest in just 39 hours on 17 May 2018. Years of experience in mountain rescue with numerous deployments are also on her account. Many owe their lives to her. Also, she is one of the few female Sherpa to lead groups of mountaineers again and again safely to the many mountain peaks of Nepal.
And as our local responsible person, she organizes and supports numerous projects for IHMA (International Human and Medical Aid) in Nepal. Above all, helping children who have to grow up in poor conditions, stands in the focus.

The next challenge she and a group of about 20 young Sherpas now is put in this noble context: The K2.
.
With 8611m it is the second highest mountain in the world. Only the well-known Mount Everest is bigger. The K2 is also considered to be much more demanding, if not the most difficult, of all 14 above eight-thousand meter mountains. In mid-June they will tackle this great challenge with teamwork and a lot of skill.

service IHMA Children´s Aid. Above all, she wants to show the children in her region that anyone can master even the most difficult conditions with will and effort.
She also wants to bring attention with articles and videos to ways out of poverty and lack of perspective. Education is the central topic.
This is the only way to give young people the opportunities they deserve.
We are committed to it!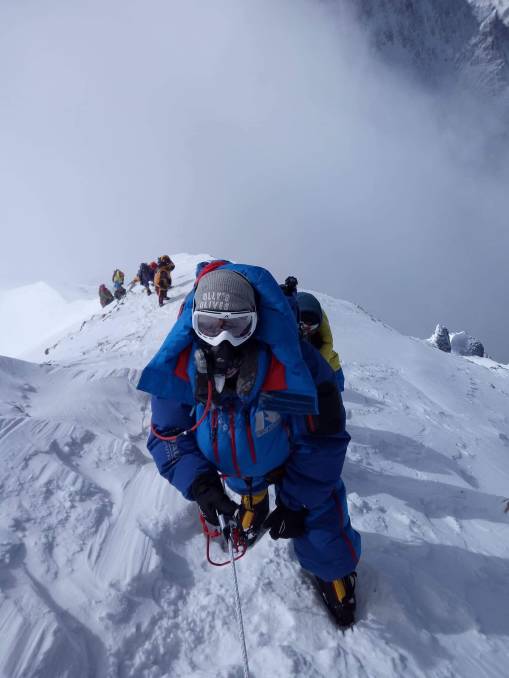 Thank you Phunjo for your courage and climbing mountains!