"SHERPAS FOR CHANGE" MOUNTAIN RESCUE & FIRST AID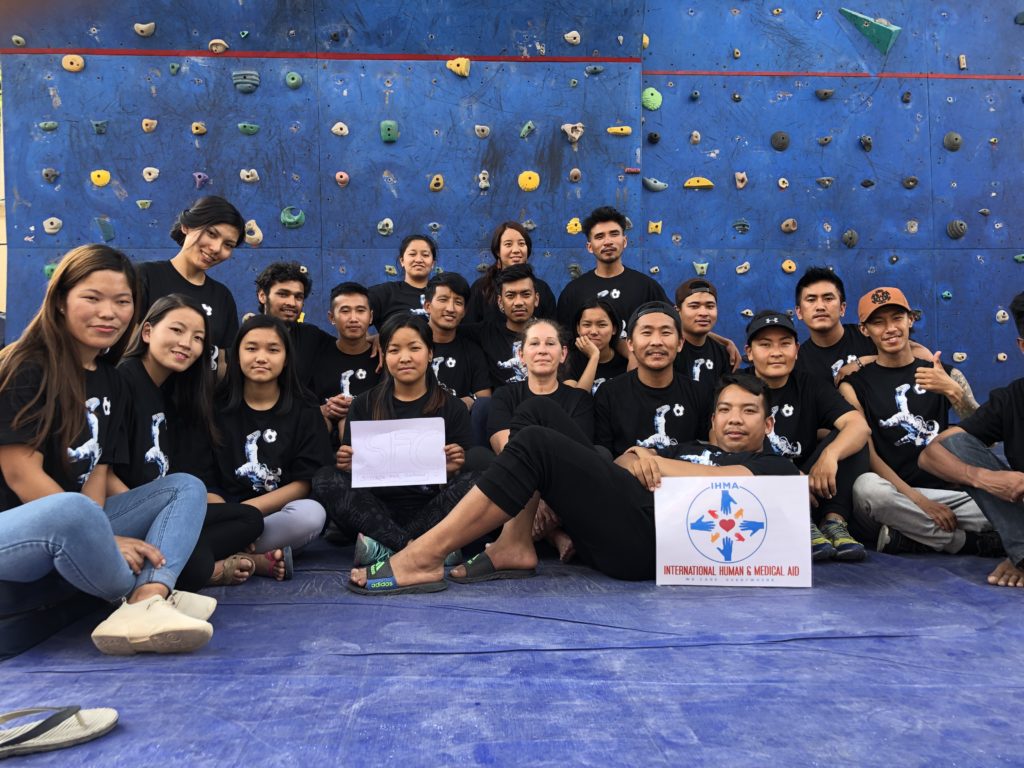 The organization "Sherpa for Change" has asked us if we could conduct training with their members, all young dynamic Sherpas, in first aid.
Said and done.
For us a logistical challenge and a motivation to close the gaps between mountain rescue in the usual sense and professional medical care.
Mountain rescue in Nepal usually involves only the rudimentary recovery of the injured. In other words, the injured person is taken to the helicopter as quickly as possible and flown to the nearest hospital. Neither medical care at the site of the accident nor stabilization or transportable storage of the injured person are common procedures, as they are know by European standards.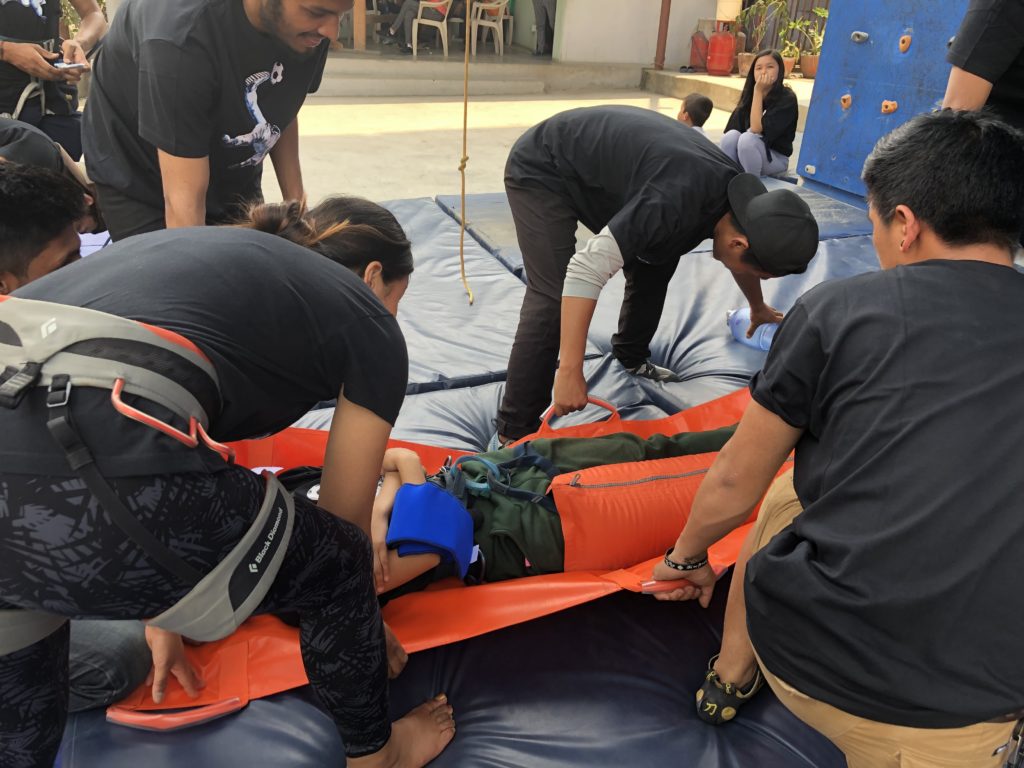 Twenty motivated students awaited us in the practice area at the approximately ten-meter-high climbing wall. It was a blessing to be able to practice our exercises very realistically.
The final goal of the course was that each participant could perform a rescue on the wall.
To complicate matters, our wall was overhanging, as typically found in nature.
Thus, the medical care of the "injured" in teams of two, while still hanging on the rope, was a challenge that all students mastered with flying colors.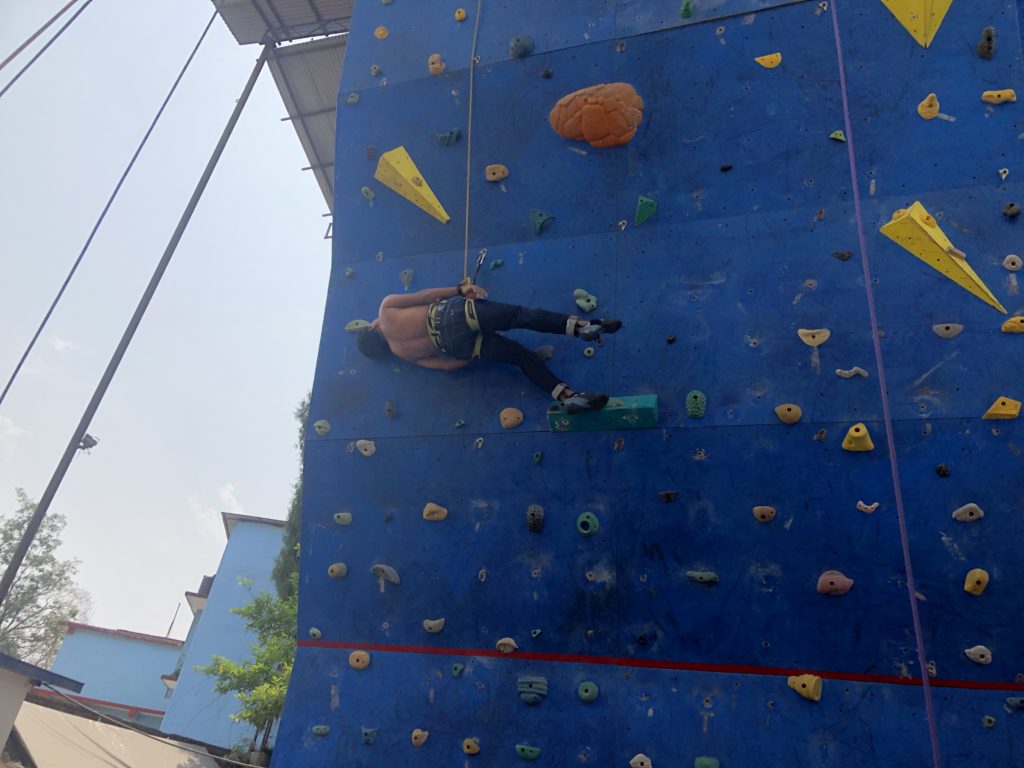 The group dynamics that emerged during the course made it very easy for us as instructors to achieve our teaching goals. The presence of the students was exemplary, the instructions were implemented precisely and all safety regulations were strictly respected.
So the training was accident-free, which we instructors were very happy about.

We will continue the training this year, with a new beginner course and the deepening of skills with the already trained first responders.

More about the "sherpas for change" you can find: http://sherpaforchange.org/
Caroline Weishaupt, 16.05.2019