KANCHA IS HUNGRY
On the way through Kathmandu, near the Stupa, we were approached by a thin, neglected boy.
He was so hungry...
Kancha is ten years old (I would have estimated him to be not older than six), is living in a tin hut in a backyard with his father, an older brother and an older sister, near the Kopan district. His mother left the family, the three children stayed with the father. The reasons are unclear and seem to have to do with a lot of quarrels. Of course, the question arises, what moves a mother to leave her children?
The father takes on any job he can find, be it washing cars or repairing motorcycles, trying to make a living fo his four-headed family.
This morning it seems there was no breakfast, as no food was in stock apparently.
We went to a nearby restaurant with the boy and he was allowed to order what he wanted .... With sparkling eyes, MoMo (a kind of dumplings) was his wish. That's probably not the food he gets served at home.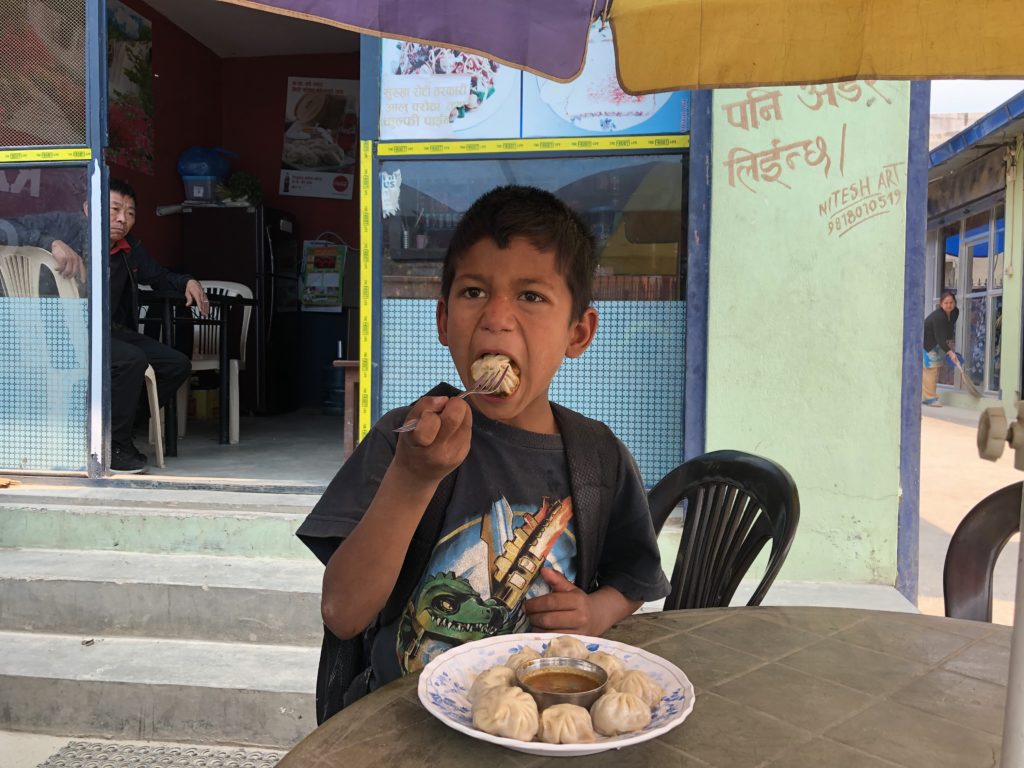 Rice is the food that stuffs hungry mouths in Nepal and is reasonably cheap to get. How unhealthy such a one-sided, almost vitamin-free diet is should be self-explanatory, which explains Kancha's poor physical condition. Apart from the hygiene.
Although Kancha is fortunate enough to be able to attend a more or less organized state school, at the age of ten Kancha can barely read and write, which in turn makes you realize a lot.
We gave Kancha some money after the meal and wrote down Phunjo's phone number. He may contact her at any time if he needs help.

A reality that I experience daily in Nepal ...

"Schooling is the way out of poverty"

April 2019, Kathmandu