LITTLE SUMAN SUDDENLY BECAME A ORPHAN BOY IN JANUARY 2019..

In the middle of January, our active member Astrid Brunner traveled to Nepal, to Phunjo Lama, our local representative. Once there, she came into contact with the tragic story of six-year-old little boy Suman, who touched us all.
What happend?
The desolate Sumans family comes from a remote mountain village near Lukla, the starting point for the Mount Everest expeditions.
At about the age of three, Suman moved to Kathmandu with his mother Ramila alone. There, his mother wanted to build a new life for himself and her son, after Suman's father had him and Ramila outcast without giving any reasons from one moment to the next. Unfortunately, this is still possible and common practice in the existing caste systems in the villages of Nepal.
Arriving in Kathmandu Ramila found work at a construction company and from then on dragged heavy stones for a daily wage of $5 to the construction sites. She worked day and night whenever there was work for her because her wish was to allow Suman to go to a boarding school where he could be well taught and cared for. He should have a better life than she once did.
She worked hard to finance her son's boarding school. However, the costs including school, food and accommodation are about $900 per year. But she hardly earned $100 a month and so everthing was very tight.
It should be mentioned that there are also state schools in Nepal. Although these cost "only" $ 600 a year, but offer little quality.
In Nepal, attending school is not compulsory, but some parents do a great deal to make sure that their children can attend private schools to enable them to get better education and, hence, opportunities for the future. The quota of illiterates in Nepal is very high, as schools are just very expensive for the local population.
Suman's mother alone took all the hardships to give her child a good life. Construction work, however, was too harsh in the long run, and when Ramila received an offer from an Afghan family to run their household in Afghanistan in mid-2018 and receive a whopping $ 200, it seemed like a blessing to her and her son. She accepted the offer and went to Afghanistan. Her son was cared for at boarding school.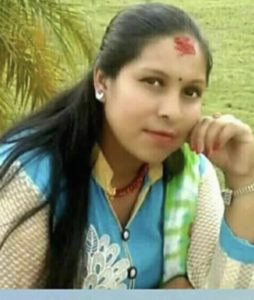 From then on everything went well and Ramila was able to pay the monthly tuition for her son Suman. It was a glimmer of hope for the little family, though the breakup was not easy. But Sunam's world collapsed when, on January 8, 2019, a phone call from Afghanistan shook him and his grandmother, who had stayed behind in the village.
His mother Ramila had died in Afghanistan under unexplained circumstances. What she died of is still puzzling. What remains is a distraught, sad little boy with his grandmother, who, however, is unable to take care of the child, much less to finance his education.
The IHMA wants to help Sunam with all its heart and it is very important for us to enable Ramila's son to have a future. We want to help him continue to consult the boarding school and visit his beloved grandmother during school holidays.
Thanks to our active member Astrid and her friends, we have already been able to pay for the current 2019 school year for Sunam through generous donations. Now we would like to make it possible for the further years to attend school for Sunam.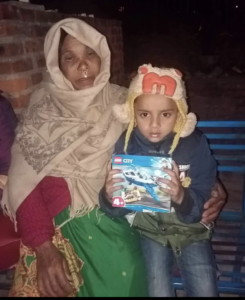 Please support us and our work with a donation, or even take over the sponsorship of little Suman.